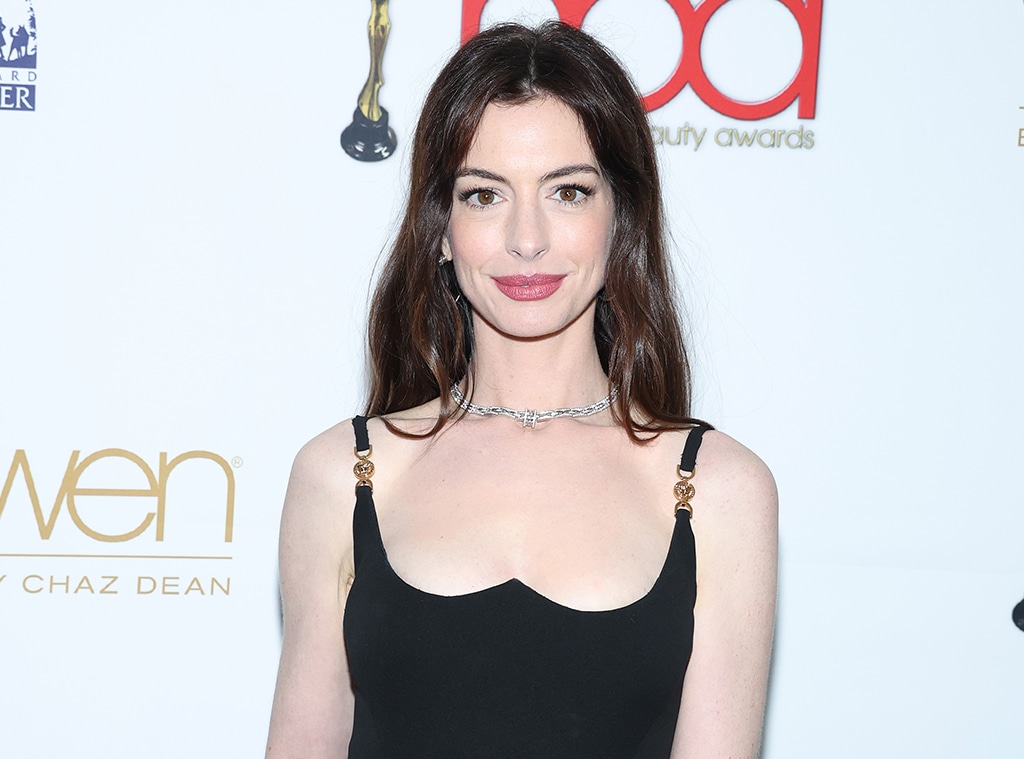 In this comprehensive biography, we delve into the life and achievements of the renowned actress, Anne Hathaway. With a career spanning decades, Hathaway has captured the hearts of millions through her outstanding performances and remarkable contributions to the world of cinema. Join us as we explore the life, early beginnings, and pivotal moments that have shaped Anne Hathaway into the iconic figure she is today.
Early Life and Family
Anne Jacqueline Hathaway was born on November 12, 1982, in Brooklyn, New York. She grew up in a loving family, where her father, Gerald Hathaway, was a lawyer, and her mother, Kate McCauley Hathaway, was an actress-turned-governess. This early exposure to the world of entertainment played a crucial role in shaping Anne's aspirations.
The Journey to Stardom
Debut in Acting
Anne Hathaway's passion for acting ignited at a young age, and her first taste of the limelight came when she was cast in the television series "Get Real" in 1999. Her remarkable talent and undeniable charm quickly set her apart, garnering the attention of both audiences and industry professionals alike.
Breakthrough: "The Princess Diaries"
It was in 2001 that Hathaway skyrocketed to fame with her role as Mia Thermopolis in "The Princess Diaries." The film's success was a turning point in her career, establishing her as a rising star in Hollywood. The charming tale of a young girl discovering her royal lineage resonated with audiences worldwide.
Oscar-Winning Performance
In 2012, Anne Hathaway's portrayal of Fantine in the musical epic "Les Misérables" earned her the prestigious Academy Award for Best Supporting Actress. Her dedication to the role, which included a dramatic physical transformation and a haunting rendition of "I Dreamed a Dream," showcased her unparalleled talent and commitment to her craft.
Personal Life and Philanthropy
Marriage and Motherhood
In 2012, Anne Hathaway married Adam Shulman, a jewelry designer, in a private ceremony. Their love story has remained an inspiration to many. In March 2016, the couple welcomed their first child, Jonathan Rosebanks Shulman, into the world, marking a beautiful chapter in Hathaway's personal life.
Humanitarian Efforts
Beyond her acting career, Hathaway has been a staunch advocate for various social and humanitarian causes. She has worked with organizations like UN Women and the Nike Foundation, using her platform to raise awareness about gender equality and girls' empowerment.
Awards and Accolades
Anne Hathaway's outstanding contributions to the film industry have been recognized with numerous awards and accolades, including:
Academy Award for Best Supporting Actress (2012)
Golden Globe Award for Best Actress in a Motion Picture – Comedy or Musical (2013)
Primetime Emmy Award for Outstanding Voice-Over Performance (2020)
Anne Hathaway: A Timeless Icon
In conclusion, Anne Hathaway's journey from a young girl with dreams to a global icon is a testament to her talent, resilience, and unwavering commitment to her craft. Her influence extends far beyond the silver screen, making her a true inspiration to aspiring actors and actresses worldwide.
As we celebrate Anne Hathaway's remarkable career and the indelible mark she has left on the world of entertainment, it's clear that her legacy will continue to shine brightly for generations to come. From her humble beginnings in Brooklyn to her Oscar-worthy performances, Anne Hathaway's story is a captivating tale of success and stardom.